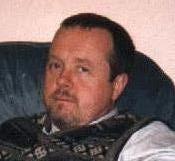 Bridge: Two level preempts
Muiderberg in the limelight
See also: my special page

on the early history of Ekren
and the the main Ekren style section
Muiderberg in the limelight

The Muiderberg two opening is simple and effective.
Here's an refresher on its succeses.

Jan van Cleef - BRIDGE: June 1999 {Dutch}
WHOOPS! Either Javascript or a style sheet has failed. This page should be readable,but layout will be spoiled. Causes include turning Javascript off, or simply an out-of-date browser!
Three years ago I introduced the Muiderberg two opening in BRIDGE. I've worked hard since then. My booklet on the opening sold out in less than a year. We need a reprint.
But more importantly, the bridge public - from Premier League to 'ordinary' club players have picked up the convention, incorporated into their own bidding methods and not dropped it. Muiderberg, and variations of it, have become a craze.
Why is Muiderberg so popular? I'll look at this this from the twin viewpoints of game experience and technique. This will explain the specific characterics of the opening.
Simple and efficient
Much of what has emerged from modern bidding thery has been complicated and difficult to understand. But you can learn Muiderberg in the blink of an eye.
| | | |
| --- | --- | --- |
| | 2: | 5-10 points, exactly five hearts and four cards or more in a minor |
| | 2: | 5-10 points, exactly five spades and four cards or more in a minor |
It is essential with a major fit and few points to bid up to a high level quickly. Your objectives are two-fold. You will reach games that others won't have imagined, and you will very much upset your opponents bidding. A hand from the Spring Foursomes, a tough English tournament, illustrates this point splendidly
Teams
both vul
S A4
H K854
D J73
C 10972
S K1063
H A73
D KQ109
C 86
S Q975
H 9
D A8542
C KJ4
S J82
H QJ1062
D 6
C AQ53
South

pass
x
pass
West
Arnould
1D
2S
pass
North

pass
3H
pass
East
Erik
1S
4S
East, Arnould Oltmans, knew that from brother Erik's 2S bid that he had a 4 card suit. (Otherwise he would have made a support redouble showing 3 spades). So he jumped to game.
South led the D6, his singleton. The defence have two trump tricks and the CA. But when North got in a trick later with SA, although he can give south a ruff, he cannot play clubs as well. A heart return gave declarer no problems, and that was +620 to East-West.
South
v.Cleeff
2H
4H
West

pass
pass
North
Jansma
3D
pass
East

pass
pass
---

"" Style sheet control has failed. Pages on this site should still be readable, but layout may be spoiled. Your browser may be out of date, or style sheets disabled !!
| | |
| --- | --- |
| | www.chrisryall.net/bridge/weak.two/muiderberg-1999.htm © Chris Ryall 1987-2008 |