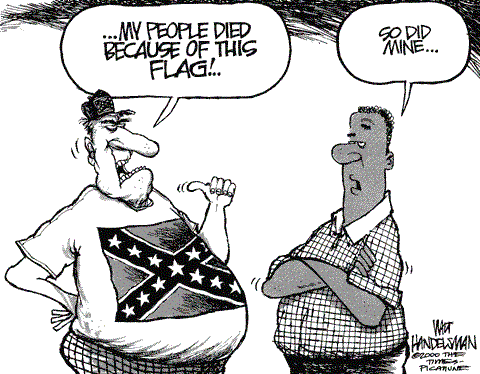 The
Alabama
Please don't imagine that my interest in Birkenhead and "Alabama" history in any way links me to the Southern Confederacy's policies or way of life.
Broadside ballad: "The Flying cloud"
M y name is Arthur Hollandin, as you may understand
I was born ten miles from Dublin, down on the salt sea strand
now when I was young and comely, and beauty on me shone
my parents loved me tenderly, for I was their only son
M y father came to me on day, and with me he did go
he bound me as a butcher boy to Pearson of Wicklow
I wore the bloody apron there for three long years or more
then sailed on board the Ocean Queen belonging to Tramore
W ell it was on Bermuda's Isle I met with Captain Moore
the commander of the Flying Cloud that sailed from Baltimore
I undertook to ship with him, one a slaving voyage to go
to the burning shores of Africa, where the sugar canes do grow
W ell all went well until one day we arrived at Africa's shore
and five hundred of them weeping slaves from their native land we bore
we made them walk in on a plank, and bound them down below
scarce 16 inches space was all that each man had to show
T he plague it came, and fever too and killed them off like flies
we took their bodies up on deck, and hove them in the sea
but sure that that was lucky 'cause they'd have to weep no more
nor bear the chain, nor feel the lash in Cuba for evermore
The song goes on to relate the Flying Cloud's next voyage as a pirate,
and their subsequent capture by the British Man o' War Dunmow
Broadsides were songs written at the time of notorious crimes or
a hanging. They were sold in the streets at a penny a copy - CJR
---

"" Style sheet control has failed. Pages on this site should still be readable, but layout may be spoiled. Your browser may be out of date, or style sheets disabled !!
| | |
| --- | --- |
| | www.chrisryall.net/birkenhead/cartoon.htm © Chris Ryall 1987-2008 |